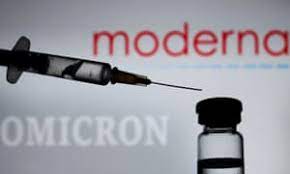 Prevailing suspicion was such that it took the congressionally approved Hitz Report to clear the CIA of injecting crack cocaine in cities across America during the 1980s.  Well, growing suspicion is such that it will take a congressional report to clear big pharma of manufacturing Covid variants to create a permanent demand for their vaccines …
I smiled to myself when a colleague was roundly applauded for venting this suspicion at the end of a Zoom meeting on Tuesday afternoon. He had just read this report in the Washington Post:
__________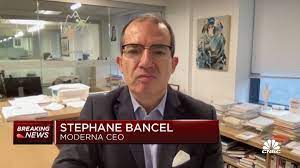 Moderna's CEO predicted Tuesday that existing coronavirus vaccines would be much less effective at combating omicron compared with previous variants of the virus, spooking financial markets in the United States, Europe and Asia as scientists rush to learn about the new variant. …
'There is no world, I think, where [the effectiveness] is the same level … we had with delta,' Bancel said, referring to the highly contagious variant that was first detected in India in late 2020. …
'[Moderna] and Pfizer cannot get a billion doses next week. The [math] doesn't work,' he told the outlet. 'But could we get the billion doses out by the summer? Sure.'
__________
As it happens, the reason for my wry smile is that this colleague was only echoing suspicions I had written about over a year ago. And in this age of social media, where tweets pass for essays, the titles to my commentaries invariably speak volumes. Sure enough, the ones at issue include "Covid-20 Is Coming. What Happens Then," April 23, 2020, "The Great Covid-19 Vaccine Scam Afoot," July 23, 2020, and "Living with Covid – Like the Flu, and 'Booster' Means Annual Shot Too," November 17, 2021.
The first of those presaged this manufactured vaccine addiction as follows:
Everyone … is hoping against hope that a Covid-19 vaccine will prove a panacea. And you can be sure this scientific pursuit is aimed more at making money than saving lives. But even the most optimistic prospects [should] not anticipate having one available for this fall.

Moreover, I have taken pains to point out that, just as a flu vaccine has not prevented tens of thousands from dying each year, a Covid-19 vaccine won't either. And the experts keep telling us that this coronavirus is at least ten times deadlier than the flu.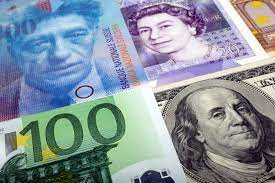 Except that the "scam afoot" is far worse than even I imagined. After all, while the one for the flu is, and has always been, a one-shot vaccine:
Johnson & Johnson's one-shot Covid vaccine has become a two-shot vaccine, which we'll have to take every year; Ka-ching!
Moderna and Pfizer's two-shot Covid vaccine has become a three-shot vaccine, which we'll have to take every year; Ka-ching!
And now the Moderna CEO is hinting that big pharma plans to peddle a whole new vaccine to combat Omicron; Ka-ching! Ka-ching! Ka-ching!
At this rate, we'll be getting more vaccine shots in our arms than the steroid shots professional athletes get in their butts each season …
Related commentaries:
Covid-19 scam… Living with Covid…