Tony Romo displayed an uncanny knack this season for calling plays from the broadcast booth that teams then played out on the field. This has made him far more popular as a commentator than he ever was as a player.

Traditionally, in sports broadcasting, a color commentator's job is to explain to viewers what they just saw. But, during the past few weeks of N.F.L. playoff games, Tony Romo, a former quarterback for the Dallas Cowboys, who will call the Super Bowl on Sunday as an analyst for CBS, has delighted football fans by doing something else: telling them what they're about to see.

On play after play [during the recent A.F.C. championship game between the New England Patriots and the Kansas City Chiefs — fifteen, in all — Romo described what he thought was about to unfold; he guessed correctly thirteen times. (On Twitter, he was dubbed Romostradamus.)

(The New Yorker, January 28, 2019)
Except that, frankly, I don't watch Football to have some wannabe psychic predict plays. Besides, when he's right, he ruins the suspense; when he's wrong, he comes off like a carnival barker. In either case, the game becomes more about the calls he makes up in the booth than the plays players make down on the field.
I am also mindful that, if Romo were so good at predicting plays, he would have the record for leading his team to the most Super Bowl berths. But that record belongs to Tom Brady with nine. More to the point, Romo never led his team to a single berth in 14 years as quarterback.
That said, here's my call. And I readily admit it will not be as uncanny (or entertaining) as Romo's have been. But it'll be good for you:
Believing the hype, Romo is going to call a few plays during Sunday's game, which turn out to be so wrong, he's going to disappoint, if not piss off, half of the TV audience. And, instead of sealing his reputation as the G.O.A.T. among color commentators, he will live in infamy as the goat who ruined the broadcast of Super Bowl LIII.
Note: I reiterate my prediction that the Rams are going to hand the Patriots a second-consecutive loss. This will seal New England's fate as biggest loser in Super Bowl history for coming up short six times.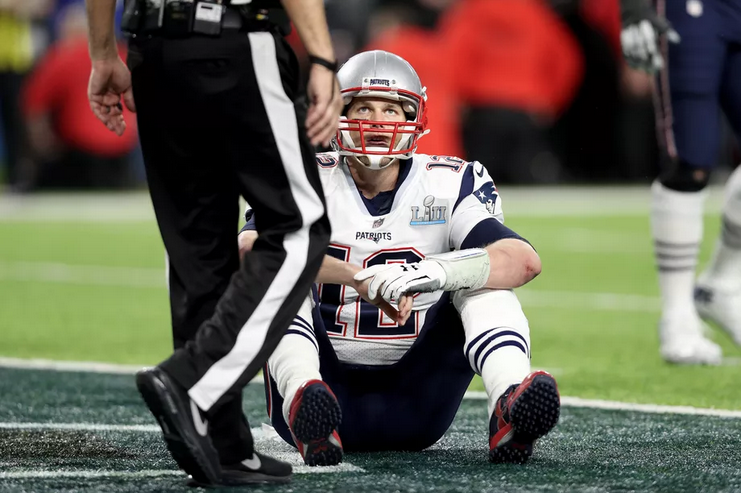 Related commentaries:
Championship Sunday…