Here in part is how I reiterated the self-conscious disdain Trump has for his followers in "Aping Notorious Cult Leader Jim Jones, Trump Invites His MAGA Followers to One Last Rally…?" January 6, 2020:
_________
His MAGA followers probably thought he was joking when he said during one campaign rally last year that he would have nothing to do with them if he loses. He was not. Because Trump sees them as nothing more than mindless suckers willing to do anything he says — even if that means starving their own children to contribute to his political slush fund.
Trust me, you need only compare the types of people who frequent his hotels and join his golf clubs with those who attend his campaign rallies to know where Trump's enduring affinities lie. But I suspect he would want nothing to do with the redneck, riff-raffs who attend his rallies if they could afford his hotels and golf clubs.
_________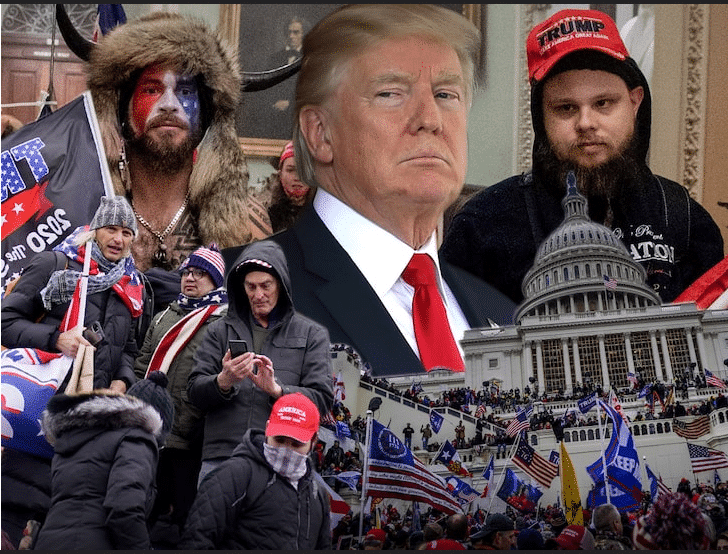 That's why I could not resist sharing this insider's account, which the Daily Mail published later that same day as breaking news:
_________
[I]t was not the mayhem and violence that caused Trump to roar in fury – not the dead bodies, including a Capitol police officer who died from a massive brain bleed after being struck in the head with a fire extinguisher.
Far from it. As a White House source told The Mail on Sunday last night, Trump was 'apoplectic' in embarrassment because the 'white trash' mob on screen made him look bad.
'He was angry, not at the appalling crimes they were committing, but because he felt embarrassed.'
_________
But this picture speaks volumes when it comes to irony of ironies: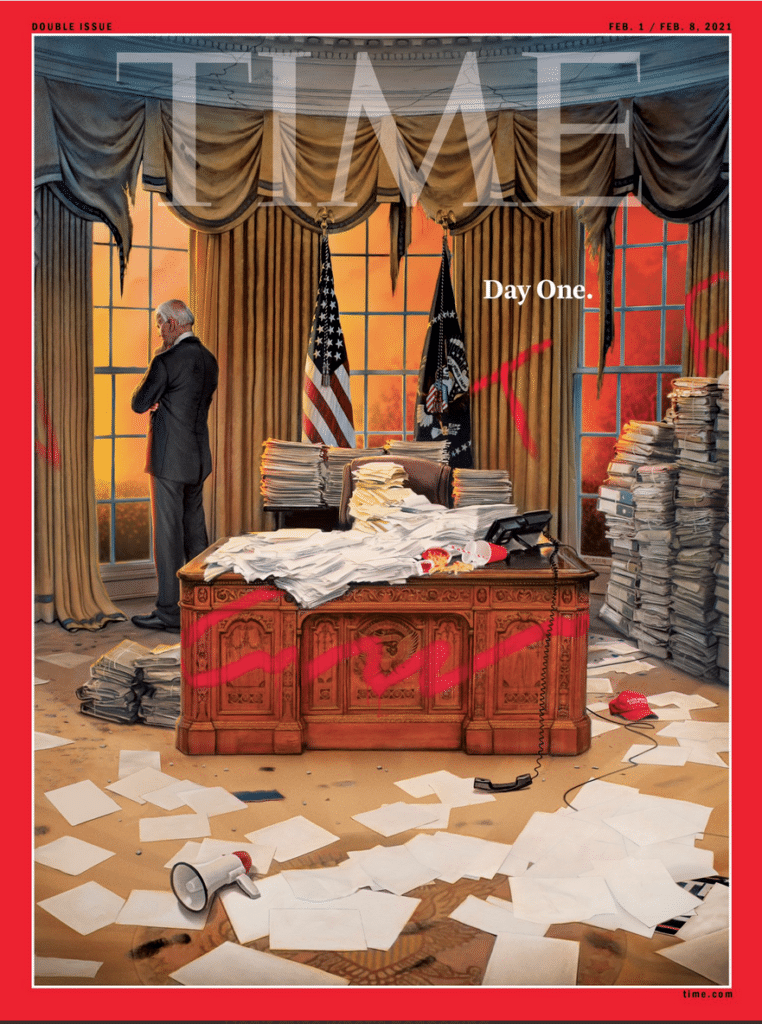 But is anyone surprised that, in addition to being a xenophobic, racist, homophobic, ignorant misogynistic, arrogant incompetent, and petty-minded dotard, Trump is just like the messy, white-trash rednecks he despises?
Not to mention this on the economy – Trump's chest-thumping talk about Wall Street notwithstanding:
Biden is inheriting one of the worst economies in recent history. … [H]e'll inherit twin economic and public health crises on a scale that the United States hasn't seen in generations. Millions of Americans are unemployed (including a disproportionate share of women and people of color) and the labor market's recovery is slowing again. Families are going hungry and state and local resources are stretched beyond the brink.

(Forbes, January 19, 2021)
Related commentaries:
Trump legacy…