I trust you're aware of the allegations that finally forced New York Governor Andrew Cuomo to resign or be impeached. I presaged his fate in "Hardball: NY Politicians Cutting Cuomo Down To Size…," March 20, 2021. He resigned last month.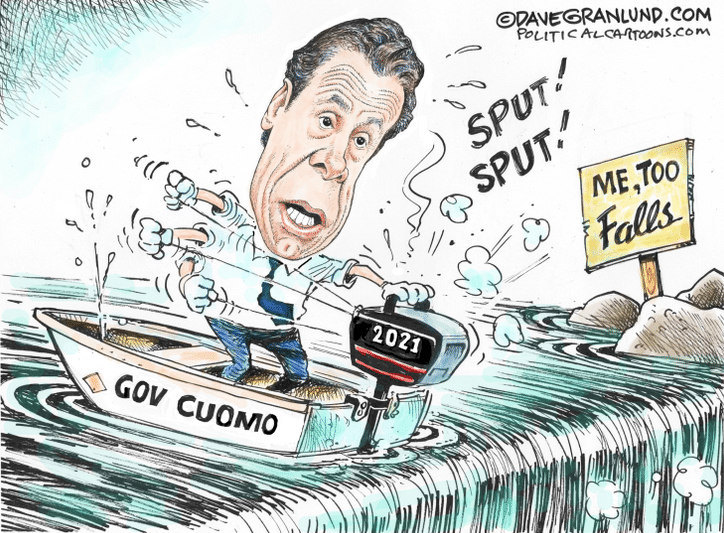 Chris, his purportedly media-savvy baby brother, was forced to take time off from hosting his show on CNN after the Washington Post reported that he was advising Andrew on dealing with the fallout from those allegations. How ironic, then, that Chris now finds himself in need of similar advise.
Because here is how the HuffPost reported Thursday on the like-brother, like-brother accusation he's now having to deal with:
________
A longtime television journalist and producer this week said that Chris Cuomo inappropriately touched her at a 2005 party.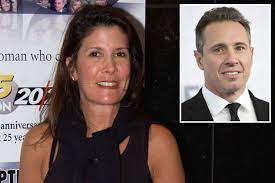 Shelley Ross, who was Cuomo's executive producer at ABC's 'Primetime Live,' detailed her claims in an opinion essay published Friday in The New York Times. In the article, she accuses Cuomo of squeezing 'the cheek of my buttock' while at "a going-away party for an ABC colleague" and in full view of her husband.
'Whether he understood it at the time or not, his form of sexual harassment was a hostile act meant to diminish and belittle his female former boss in front of the staff,' Ross wrote. …
In her essay, Ross said she did not want Chris Cuomo to lose his job, but suggested he should 'make this a watershed moment instead of another stain' on his career.
'I hope he stays at CNN forever if he chooses,' she wrote. 'I would, however, like to see him journalistically repent: agree on air to study the impact of sexism, harassment and gender bias in the workplace, including his own, and then report on it.'
__________
Mind you, Chris knew she was married. And even Andrew is not old enough to claim a lapse into behavior that was generally accepted among "Mad Men" (and many women) of the 1950s and earlier generations. So what, except predatory arrogance, made Chris think this was okay?
On the other hand, am I the only one who finds Ross's motive a little confusing…?
For starters, in her first-person account in The New York Times, she insists she does not think Chris had any sexual intent. Really? Then why make this #MeToo accusation…? I mean, she was his boss, and she's not claiming that his cheeky embrace hindered her career in any way whatsoever. But she describes Chris sauntering into a bar, giving her a bear hug, and squeezing her butt.
So is Ross saying this kind of sexual aggression is okay, so long as it's done discreetly? In other words, that it's okay if it happens Matt-Lauer style, namely in the predator's office, where he has a button under his desk to lock his prey in at the moment of attack?
Frankly, her attitude smacks of that which so many women evinced while defending Bill Clinton – even against serial allegations of rape: He gets a pass, so long as he uses his platform for their causes…?  Sick.
I dismissed any thought of Chris having standing to raise the Mad-Men defense. Therefore, the irony is not lost on me that the most vexing part of his encounter is the 1950s chauvinism he showed by reflexively apologizing –  not to Ross but to her husband – who was sitting right there and caught Cuomo in the act.
Ultimately, though, I am left wondering why she brought this up all these years later. Not least because Ross insists she does not want Cuomo to suffer any personal consequences; that is, to have his (long-overdue) day of reckoning.
Related commentaries:
Andrew Cuomo…  MeToo…